At the Salal Foundation we know that when it comes to our health and wellbeing, there are few things that play a more crucial role than having a safe, comfortable place to live. Our houses are the center of our lives. They're where we raise our families, where we come to relax after a hard day's work. And whether due to economic hardships or natural disasters, too many people in our communities lack the quality housing that is so important for a happy and healthy life.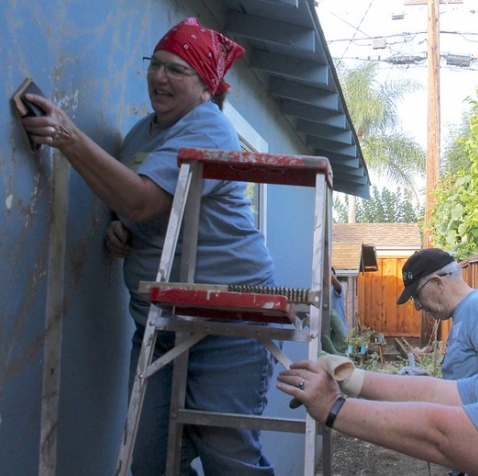 To do our part to address this need, we've partnered with Rebuilding Together, one of the country's leading community revitalization organizations. Rebuilding Together works to redevelop communities and improves the safety of our neighborhoods by providing critical home repairs at no cost to the homeowner. Each year, Rebuilding Together's network of local affiliates and volunteers complete around 10,000 rebuild projects nationwide. A large majority of these projects are completed for older adults seeking to age in place in their homes.
In 2019 the Salal Foundation had the honor of helping fund six critical repair projects that helped people continue living in their homes. These grants also helped facilitate many stories of resilience and renewal. One project helped a 70-year-old woman in New York State who lives with and cares for her four-year-old great-granddaughter. Their home had a roof that was leaking into both their bedrooms. Their bathroom had water damaged floors and substandard plumbing. And the house's wood siding was showing signs of rot. Thanks to the hard work of local Rebuilding Together Dutchess County volunteers, all these repairs were made, ensuring a multi-generational family has a safe and healthy place to call home.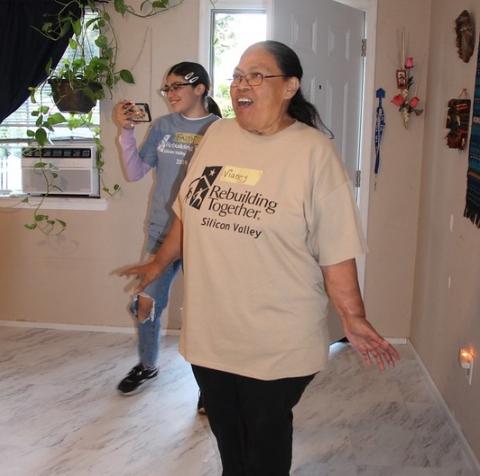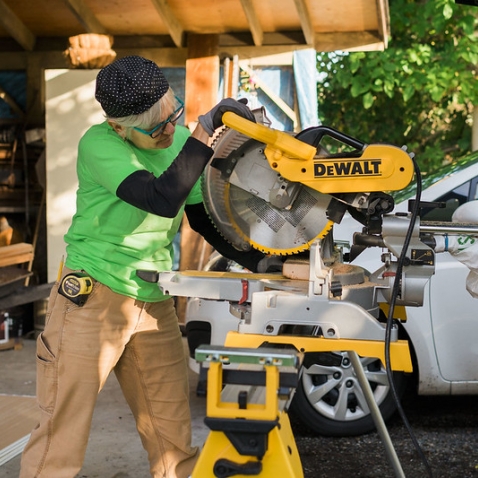 In another notable project, our funding helped Rebuilding Together Sacramento make accessibility upgrades to the home of a disabled Marine Corps veteran who lost both his legs in combat. This project, which included a number of Sacramento-area construction partners, has enabled this elderly homeowner to cook for himself, take a bath, and safely enter and exit his home via a new wheelchair ramp.
"Everyone involved with this project was moved by the homeowner's story and the impact on his quality of life. Cleo, the homeowner, continually commented about the generosity of the volunteers. He couldn't believe what was happening in his home. He had not been able to use the bathroom for many years, so he was extremely grateful and touched by the work and volunteers. The family members were also in shock at all that was done. He sacrificed a lot because of his duty in the military. They had struggled to take care of him, and this makes it a lot easier."
— Project Team Leader, Rebuilding Together Sacramento
Discover More about
Rebuilding Together
PO Box 75029 | Seattle, WA 98175-0029
Established in 2013, the Salal Foundation is governed by a Board of Directors and is a 501(c)(3) organization. The Salal Foundation and Salal Credit Union are separate, independent entities, each governed by its own Board of Directors and bylaws.
BOARD OF DIRECTORS
Russell Rosendal, Director and President
Randy Cloes, Director and Treasurer
Matt Vance, Director and Vice President/Secretary
Dick Woo, Director
Lisa Yohalem, Director